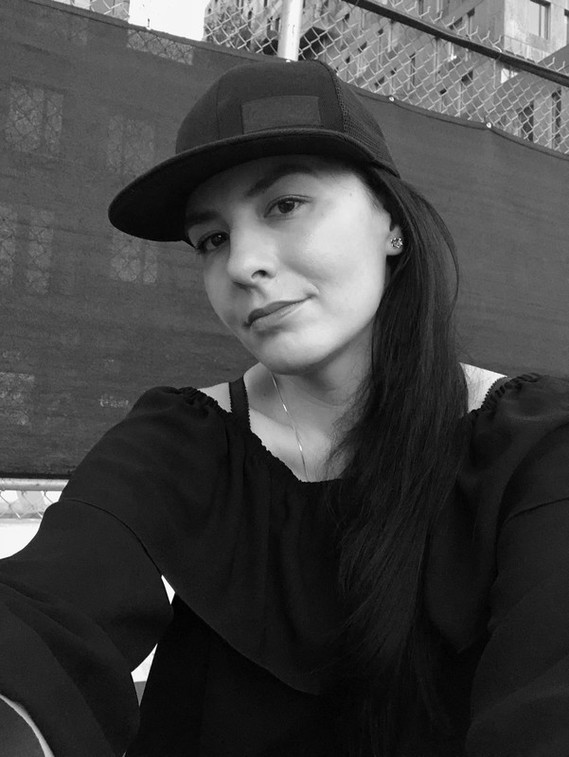 Yulia Ruditskaya is an award-winning director, animator, and illustrator based in Brooklyn, New York. With over two decades in the industry, her portfolio spans short animated films, as well as working for feature films, documentaries, and television series.
Yulia has also directed, art-directed, and animated a variety of commercials, music videos, and motion design projects. Her client list includes UNICEF, Amnesty International, Adidas, the Webby Awards, Publicis, Netflix, and HULU among others.

Yulia's films have been featured at numerous international film festivals worldwide, and her latest project, "THE WALTZ," is currently making its way through the film festival circuit.
In addition to her professional endeavors, she shares her passion for animation teaching at PRATT Institute's Department of Digital Arts and the Made in NY Post-Production program.
For further questions, please, feel free to get in touch.

HONORS, AWARDS HIGHLIGHTS
Best Animation Award | Williamsburg International Film and Music Festival 2022
Vlock Fellowship 2022 Yale University
GOLD for Animation Award | International Advertising and Marketing Festival White Square 2021
Official Selection | ANNECY Animation Film Festival 2021
Best Animation Awards | Dumbo International Film Festival 2019
NYFA 'Made In NY' Women's Film, TV and Theatre Fund Grant Recipient | 2019
Best Belarusian Poetry Book Award 2019 | Minsk, Belarus
Book of The Year Award 2018 | Minsk, Belarus
Best Design Award | 48th ASIFA EastAnimation Festival 2017
Excellence in Animation Filmmaking Award | Women In Animation Independent prize 2017
Best 2D Animation Award | 10th Banjaluka International Animation Festival 2017
Best Animated Film Award | 24th Minsk International Film Festival Listapad 2017
Best Belarusian Animated Film Award | 20th Animayouka International Animation Festival 2017
Best Animation Work Award | 15th Santa Cruz International Film Festival 2017
AfterDark Award for Best Dark Narrative | AfterGlow Film Festival 2017
Best Animated Film Award | Videnie International Short Film Festival 2017
Best Animation Short Film | Golden Dragonfly International Short Film Festival 2017
Best Animated Film Award | 2ANNAS Riga International Film Festival 2017
Best Animation Marathon Award | Athens Animation Marathon 2017
Best Animation Award | Red Rock International Film Festival 2017
Best Short Film Award | FesticineKids 19th Cartagena Film Festival 2017
Best Animated Film Award | TINDIRINDIS International Animation Festival 2017
Award Winner Animation | 22nd Indie Gathering International Film Festival, 2017
Special Jury Prize | 21st Avanca International Film Festival, 2017
Special Jury Award | 21st Thai Short Film and Video Festival, 2017
Special Jury Award | 10th Pentedattilo International Film Festival 2017
Platinum Remi Award | WorldFest Houston 2017
Finalist and Nominee | Heartland International Film Festival 2017
Nominee Best Animation for the GOLDEN GOBLET Award | 20th Shanghai International Film Festival 2017
Best Animation or Animated Sequence | International Filmmaker Festival of World Cinema LONDON 2016
2nd place in category TV/Cinema Advertising | ADNAK! Belarusian Advertising Festival 2014
GOLD for Animation | Kyiv International Advertising Festival 2012
BRONZE for Directing | Kyiv International Advertising Festival 2012
BEST ANIMATION | One Short Film Fest 2012, Minsk
Winner in category Social Advertising | White Square International Advertising Festival 2012
GRAN PRIX in category TV/Cinema | Advertising ADNAK! Belarusian Advertising Festival 2011
Winner in category Web Advertising/ Web Site Advertising | ADNAK! Belarusian Advertising Festival 2011
Special Jury Mention | Tashkent International Festival "Golden Guepard" 2011
Best Animated Short for TV AWARD | Seoul International Cartoon and Animation Festival 2010
Special Jury Mention | Suzdal Animation Festival 2010
Special Jury AWARD | Animfest Athens 2009
Best Music Video AWARD | Kinogran Festival Minsk 2009
Best Music Video AWARD | Melbourne International Animation Festival 2009
Best Music Video AWARD | IN THE PALACE International Short Film Festival 2009
Best Short Animation AWARD | Animofest Bratislava 2009
SMARTJOE AWARD Best Short | SHNIT International Short Film Festival 2008
Best Art Direction | Zolotoy Vityaz Moscow International Film Festival 2008
Special Jury AWARD | Animator International Animated Film Festival 2008